Siphonic Roof Drainage
KEIDEL Software for Universities and Students
KEIDEL GMBH offers free Campus versions of its software DrainStar Siphonic Calculator as well as eBooks on rules, functionality, and advantages, video tutorials and knowledge tests including online quizzes.
Lectures and workshops geared towards a certification are possible. We look forward to receiving your enquiry.
---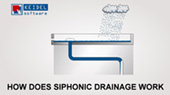 Animation Principle of SRD
The Animation shows the phases of siphonic roof drainage. YouTube channel: KEIDEL Software
---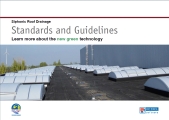 Rule Book
Shows among other things rules and tips for the areas design principles, calculation procedure, and emergency overflows.
PDF Format
---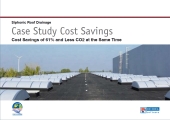 Case Study Cost Savings
Important material savings due to the use of siphonic roof drainage are documented using an example.
PDF Format
---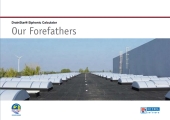 Our Forefathers
Without the work of our forefathers, our civilisation and thus siphonic roof drainage would be unthinkable.
PDF Format
---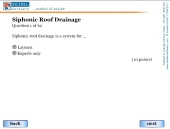 Test of Knowledge
The quiz is easily accessible in the internet. The participant receives his/her score by email. The quiz can be repeated as often as desired. Format: Windows based Software
---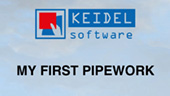 Video Tutorials
You find Video Tutorials about the most important functions of the software DrainStar Siphonic® Calculator in the YouTube channel: KEIDEL Software
---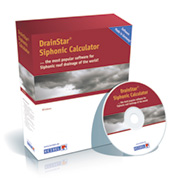 Keidel Software: DrainStar® Siphonic Calculator
for design and calculation of siphonic roof drainage
Format: Windows-based software (Windows 7, 8 10)
---

Subject to change.